What is Virtual Front-Desk
A virtual front-desk service provides practices with a virtual receptionist as a remote worker who can operate as the practice's first point of contact for all incoming patient calls. Undertaking all the tasks associated with an in-house receptionist, a virtual receptionist handles incoming calls, schedules and confirms appointments, does benefit verification, and makes soft collection calls to patients to recover outstanding balances.
Virtual receptionist works remotely but as an integral part of your medical practice; taking off all the administrative burden of managing appointment scheduling, patients calls, soft patient collections.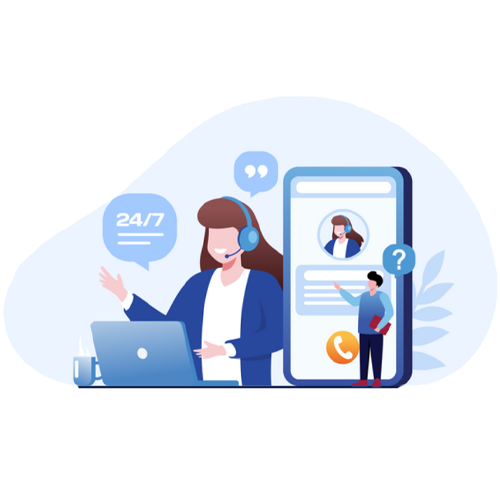 Benefits of Virtual Receptionist with Novita
Novita's virtual receptionists can ease the stress of administration in modern healthcare and allow the staff at your practice to concentrate on those important areas which need the most attention. And, once Novita Management takes over the receptionist role, you will discover that your practice can begin to exceed patients' expectations and deliver a world-class service that benefits everyone involved.
As a medical practice, you work tirelessly to get things done. But frequently you need help to tamper with the many tasks of managing a practice. Novita Management can provide the service as a combination or a single service. The decision is yours to choose. Our dedicated trained virtual front desk can work for you no matter if you want one or multiple tasks to be done.
Centralized Call Management
Virtual Front-desk gives you the added benefit of managing all incoming and outgoing patient calls of all of your locations from one virtual location. This certifies efficiency and quality, and the patient never has to fear calling the wrong location.
The patients can easily communicate with the practice via one telephone number that is routed to our friendly virtual desk representatives. We take care of all incoming and outgoing calls on your behalf and follow your instructions to the letter.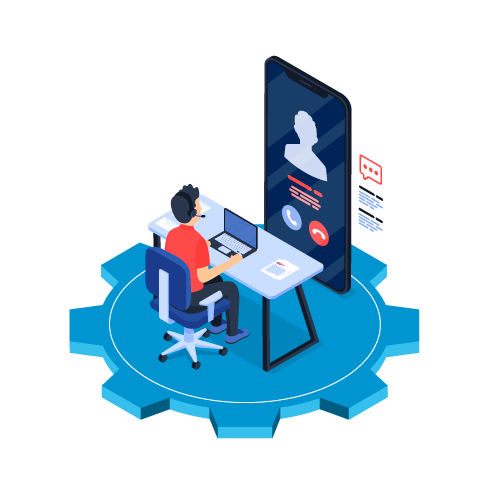 Get Best Service, Pay Less
Virtual front desk receptionists are wonderful for a fast-expanding practice. They help you avoid the cost of hiring and training new staff while still offering the best, patient-centered customer service your patients have come to expect.
With customized scripting and account-specific instructions, our front desk office receptionists can provide the same level of service as a receptionist sitting in your office.
Numbers & Achievements
We did awesome work with business ethics.

15
Years of Experience

99
% First Pass Rate

15
% Revenue Increase

100
% Coding Compliance
Get started with Novita
Get in touch with us today to reduce your No-Show Appointments. Get Quick Quote.
I have been using Novita for my coding for the last couple of years, and I no longer fear payers' audits. They code my charts, do an internal audit of the charts once every three months which makes me always ready to respond to any queries insurances come up with on my coding. They do their job best while I do mine which is to focus on patients' care.
It is always hard to keep the scheduling staff trained as the employee turnover is high. I suffered for several years mentally and financially as I had to keep hiring, training, and then seeing them go for another opportunity. It kept on happening until Novita took over appointment scheduling, confirmation, and benefits verification. They have been doing an exceptional job.
Just a year ago, I had to spend a lot of time babysitting my biller and still many of the claims would remain unpaid after months of billing. Novita Management Service has not only cut my cost to half, but I have seen about a 12% increase in monthly revenue. They are the best.